GOT SOME TEEF?!
NOT ME!!!!!!!!!!
getting your wisdom teeth out sucks. Today I was super depressed and crazy-personed because of the side effects of the valium they gave me yesterday. I was up and down, and up and down and repeat.
conversation from earlier:
mom: ROBYN! why are you being so grumpy with us?!!?
me: BECAUSE
MOM
!! I AM UGLY AND I HAVE CABIN FEVER AND I WANT TO SEE MY FRIENDSSSSSSSSSSSSSSSSS (at this point, i start crying.)
anyways. i said "fuck you, wisdom teeth!" and went to presto, got soup, went to ryan allen's to watch a tegan and sarah dvd before the show, and then went to the risky business last show. ALL OF THIS MINUS 3 TEETH AND PLUS 2 GIGANTIC CHEEKS.
chubby cheeker.
SEE!?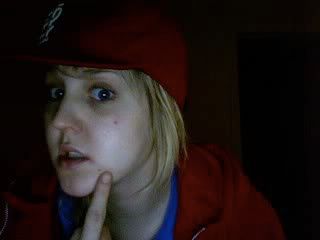 that was me last night.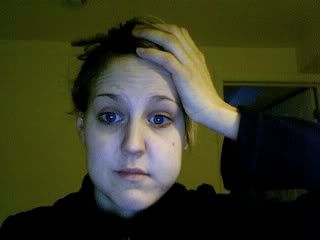 me this morning.
BUT!!!!!
THERE ARE SOME GOOD THINGS ABOUT GETTING YOUR WISDOM TEETH OUT!!!!!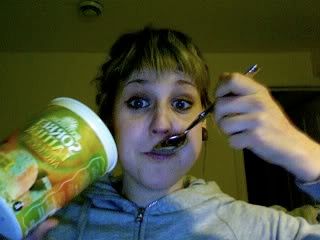 ALL THE ICE CREAM YOU CAN EAT!!!!!!!!!!!!!!!!!
(I also had a TASTY chocolate milkshake after the show)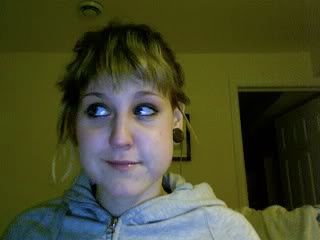 its also good for making your mom want to be extra nice to you, being lazy without feeling bad, and getting sweet perscription drugs. (JUST DON'T DO VALIUM. YOU WILL FEEL CRAZY LIKE JANICE DICKENSON)
the best thing though,is getting kisses on the tip of your nose and your forehead, since your mouth hurts too much.
cute cute cute.